TABLE OF CONTENTS
Overview
The Equation Editor can be accessed when creating a Harmonize Discussion, creating a post, or adding a comment. Select from an organized library of symbols and operators to help you quickly create equations or type your equation in LaTeX.
Accessing the Equation Editor
In the Text Edit menu, click the Equation Icon to open the Equation Editor.
The Equation Editor will open in Simple View by default, but you may switch to Advanced View if desired.
Simple View
Commands may be entered in the Simple View using the syntax "\<command>". For example, entering "\sqrt" and pressing the SPACE bar creates a square root equation). See a full list of commands here.
Users may also select from an organized library of symbols and operators to quickly create equations.
Advanced View
This view allows you to type or paste in LaTeX
See a full list of LaTeX commands here.


Inserting an Equation
To insert the equation, click Insert Equation button.
To edit the inserted equation, first select the equation, then click the Equation icon.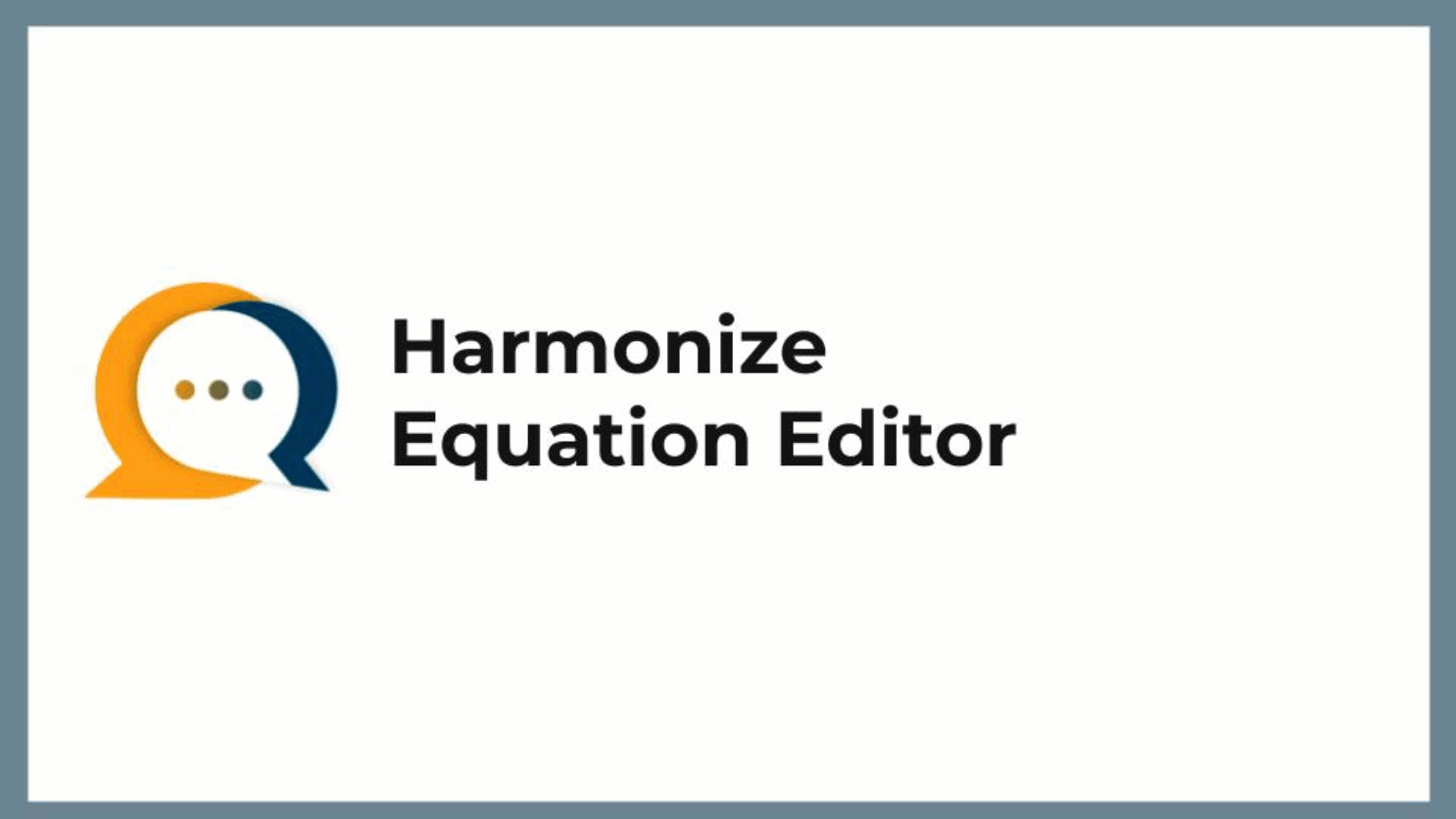 Questions? Contact Harmonize Support!
Click here to submit a new support ticket or email support@harmonizelearning.com.